AMANDI - BUILDING TO LAST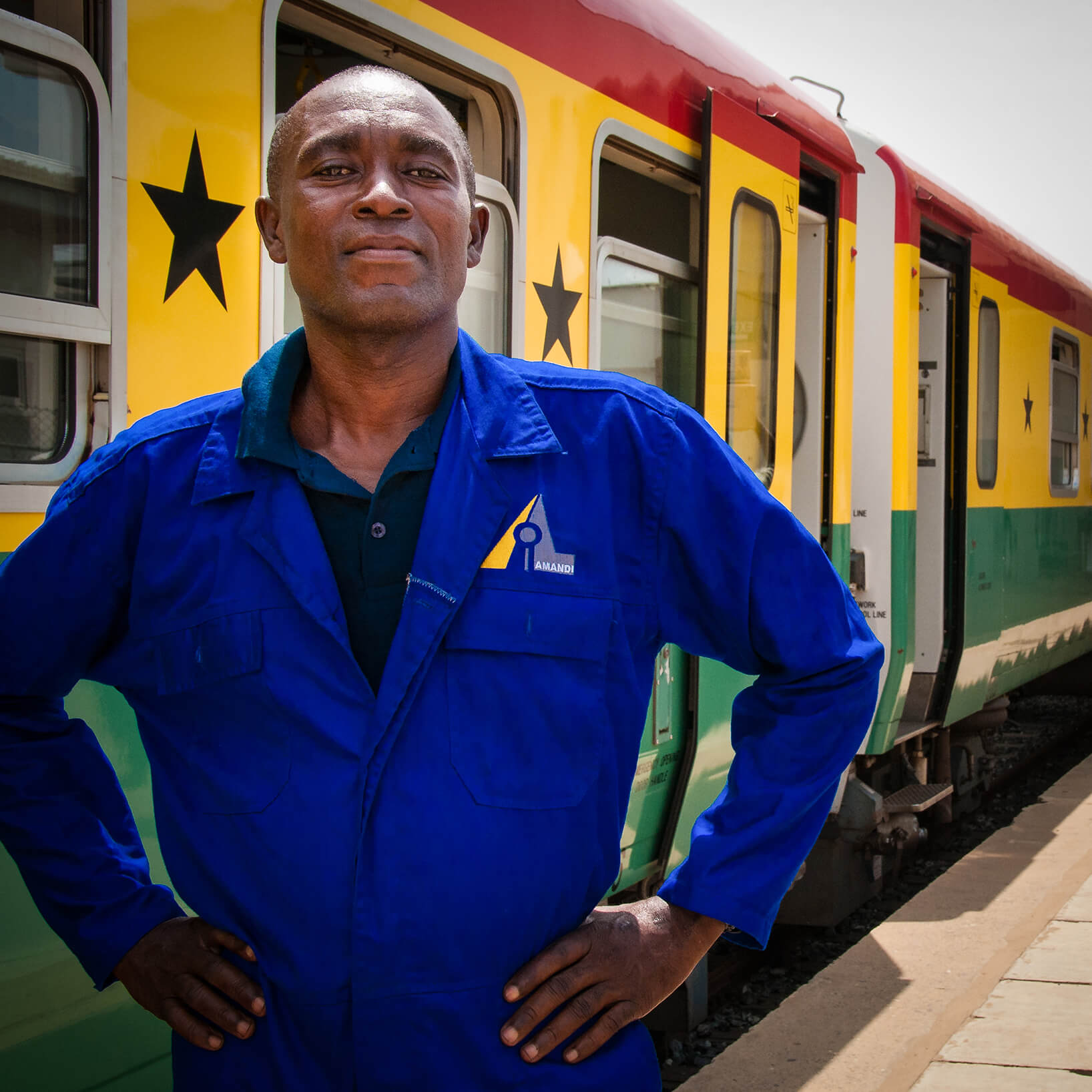 Delivering Engineering Excellence
Amandi's construction expertise is unrivalled in Ghana, where we are a leading civil and marine engineering solutions provider with the capabilities to design, build and manage large-scale infrastructure projects and so meet the requirements of major organizations.
Amandi's ambition is to assist the economic and social advancement of Ghana through the provision of sustainable buildings and other infrastructure that improves Ghana's built environment. We are delighted to be part of the remarkable progression of the country during the past twenty years and continue to support this through our use of proven design and build techniques.
Amandi's construction service is founded on a commitment to engineering excellence, which translates into efficient and aesthetically pleasing modern structures that blend harmoniously with the environment and that are compliant with local building regulations. We comply with the applicable international standards, implementing best practices from around the world.
Amandi employ highly trained personnel who are committed to client care throughout the entire project life cycle. Through our service-led approach, we always seek to deliver on time, to budget and to specification and always aim to exceed expectations.
Ghana's Success Is Always Our Priority
Amandi's impressive service delivery record is achieved as we maintain our key values: safety, quality, creativity, and focus. These values are at the center of everything we do as we actively protect them.
We consider our relationship with our clients as a partnership based on trust. Our ability to meet their engineering requirements, quality standards and deliver the project within the allotted time schedules is our key qualifications. Our employees are engineering experts, committed to meeting your most complex technical objectives. Combining our commitment as a corporate body with our highly capable human resources we can never lose our target of ensuring the economic viability of projects through modern building techniques.
For our partners, this philosophy translates into:
Successful projects delivered on time, within budget and according to specification

Maximum return on investment meeting social, business and organizational goals

Exceptional service from local engineers who apply knowledge gained from highly qualified international professionals to achieve higher growth.
Modern construction methods are fundamental to advancing living standards. For decades, Amandi delivers large-scale national housing, commercial and public sector infrastructure development projects using contemporary building methods.
The country's housing stock, banking services, national road and rail transportation, port facilities, oil & gas networks, aviation industry, and utilities services are benefiting from our implementation of new building concepts, design, technology and materials.
Amandi remains committed to the improvement of national infrastructure through the effective use of engineering best practice.We have divided our engineering capacity into three main disciplines,namely Air, Land and Sea.
We have in-house capacity to undertake a wide range of projects in the following sectors: aviation, defense, energy, oil and gas, marine and coastal, housing, transportation, road & rail, education, water and hospitality.Our website presents a selection of our past and ongoing projects.
For further information kindly use the contact form on the Contact Us page